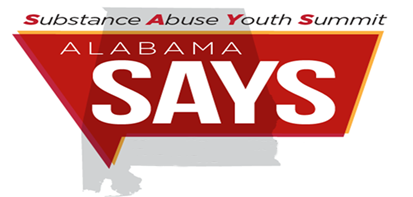 If you attended the 2022 Alabama Substance Abuse Youth Summit (SAYS) conference, or even if you missed it, you have to attend the 2023 conference, coming this April. The Planning Committee is busily working to make the 2023 SAYS event the best meeting of its kind in Alabama. The 2023 conference will be held Tuesday, April 18 at the Prattville campus of Central Alabama Community College. 
Please watch this page and your email inbox for conference updates, speaker bios and registration information.  
More than 300 state and local government agency representatives, law enforcement officers, healthcare and social workers, educators, court officials, and professional service providers attended the 2022 SAYS conference. Attendees heard from subject matter experts and discussed current and future trends of youth substance abuse in Alabama.
"Our children are under attack by makers, growers, and dealers of illegal drugs, including alcohol, and it must stop," said Alabama ABC Board Administrator Curtis Stewart. "Thanks to the National Alcoholic Beverage Control Association, many faithful partners, and our staff, the 2023 Summit will bring together every group, organization, and agency in our state that works tirelessly to protect children. I'm confident that through these discussions and by working together, we are all better prepared to address and ultimately end youth substance abuse."
The Alabama SAYS mission is to have everyone in the same room at the same time, hearing the same information, forging partnerships and developing strategies that will better protect Alabama's youth. The SAYS conference is free of charge, provides lunch and offers Continuing Education Units (CEUs) and Continuing Legal Education Units (CLEs) to attendees. All you have to do is register. 
Credit hours are as follows:
- CEU - Social Worker 6.15 hours
- CEU - Nursing 6.15 hours
- CEU - Juvenile Probation Officer 6.0 hours
- CLE - 5.5 hours
- Certificate of attendance 6.15 hours 
Click below to check out the tentative 2023 agenda and photos from the 2022 event.
The Alabama Substance Abuse Youth Summit is made possible by a grant from the National Alcohol Beverage Control Association.