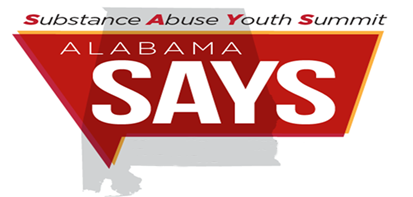 The 2023 Alabama Substance Abuse Youth Summit (SAYS) conference took place April 18 on the Prattville campus of Central Alabama Community College.  
More than 350 state and local government agency representatives, law enforcement officers, healthcare and social workers, educators, court officials, and professional service providers attended the annual conference. 

Attendees heard from subject matter experts such as State Health Officer Dr. Scott Harris, nationally recognized drug intervention and treatment expert Dr. Bertha Madras, and Christian Hatfield, the founder of Fentanyl Awareness of Alabama. These speakers and others discussed current and future trends of youth substance abuse in Alabama.

The Alabama SAYS Planning Committee is already working on the 2024 conference. As of now, the next year's Summit is scheduled to return to the Prattville campus of Central Alabama Community College in late April. 

The Alabama SAYS mission is to have decision-makers and service providers in the same room at the same time, listening to the same information, forging partnerships, and developing strategies that will better protect Alabama's youth. The SAYS conference is free of charge, provides lunch and offers Continuing Education Units (CEUs) and Continuing Legal Education Units (CLEs) to attendees. All you have to do is register. 

You can click below to check out the 2023 agenda and photos from the event.

Please watch this page and your email inbox for conference updates, speaker bios and registration information.  

The Alabama Substance Abuse Youth Summit is made possible by a grant from the National Alcohol Beverage Control Association.