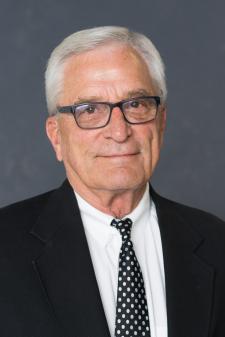 William E. Thigpen, Sr., of Fayette, Alabama, served 3 terms in the Alabama House of Representatives representing Fayette, Lamar and Tuscaloosa counties.
In the Legislature, he served on the Banking and Insurance Committee, Health Committee, Joint Legislative Committee on Energy and the Public Examiners Oversight Committee. He also represents Alabama on the Southern States Energy Board and is a member of the national Energy Council.
Thigpen served in the Alabama National Guard for 27 years, including nine years as commander of the Fayette unit, and retired with the rank of major in 1986. He also has been president of the Fayette Area Chamber of Commerce, and was the chamber's Member of the Year in 1993.
Thigpen has a bachelor's degree from Troy University. He and his wife Betty reside in Montgomery, Alabama.