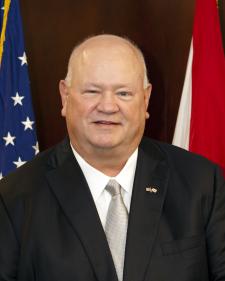 Robert W. "Bubba" Lee is the President and CEO of Vulcan, Inc. located in Foley, Alabama. Bubba has been employed at Vulcan for 39 years, beginning in sales and holding several managerial positions before becoming President in 1986 and CEO in 1997.
Born in Savannah, GA, Bubba moved to Birmingham at an early age. He was educated in the Birmingham Public School System and then entered Georgia Tech where in 1970 he received a degree in Industrial Engineering. Bubba served as the 1995-96 Chairman of the Business Council of Alabama; is a member of Leadership Alabama – Class V; was selected the 1999 South Baldwin Chamber Free Enterprise Person of the Year; and was the first recipient of the Business Council of Alabama's Chairman's Award.
He and the former Cheryl DeRoy of Birmingham have been married for 40 years. They have two daughters and two granddaughters. Bubba is a founding member of St. Andrew By The Sea, a non-denominational community church, in Gulf Shores.
(Return to Board Members Page)