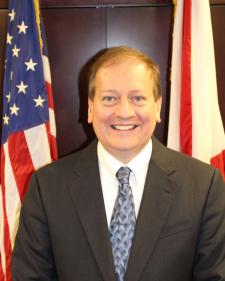 Michael L. Ingram, M.D., a partner in radiation oncology at Montgomery Cancer Center, has published in the International Journal of Radiation Oncology, Biology, and Physics, and has presented on oncology topics including the interactions of Taxol and irradiation.
A 1993 magna cum laude graduate of the University of Louisville, Dr. Ingram earned his Doctor of Medicine degree from the university's School of Medicine, where he was student body president and received the Department of Pathology Award for Writing. After performing his internal medicine internship at the University of Louisville Affiliated Hospitals, he relocated to the University of California at Irvine to become Chief Resident in radiation oncology. He is board certified by the American Board of Radiology in radiation oncology.
Dr. Ingram has made presentations on various oncology topics and has published articles in the International Journal of Radiation Oncology, Biology and Physics.
Dr. Ingram is married to Allison, and they have three daughters: Sarah Kate, Emily and Elle. The Ingrams are members of First United Methodist Church. Dr. Ingram enjoys tennis, running, skiing and traveling, and is involved in several civic organizations.
(Return to Board Members Page)